Used in ACs and Refrigerators, R32 and R410a are common Refrigerants. Both cause no harm to the Ozone layer and have a significantly low Global warming potential (GWP). Out of the two, however, R32 has a GWP of 675 while R410a has a GWP of 2088, making R32 an eco-friendlier option.
To know why this small difference matters, keep reading below.
R32 vs. R410a— A Comparison
Both R32 and R410a are eco-friendly compared to the harmful CFCs used in the 20th century. However, there's still room for improvement as both these Refrigerants can lead to global warming.
Indian Government is set to phase out the use of less eco-friendly Refrigerants one-by-one. The notorious CFCs found to have put a hole in the Ozone layer have already been phased out.
This is why the identifying which out of R32 and R410a is better, becomes important. In terms of the global warming potential and overall chemical properties, R32 wins over R410a.
How? Read on to find out.
Both R32 and R410a belong to the same family of Refrigerants i.e. HFCs (Hydro Fluoro Carbons). R410a is a mixture of di-fluoro methane and penta-fluoro ethane while R32 is pure di-fluoro methane.
Because it is pure di-fluoro methane, R32 is easy to prepare and handle. In terms of performance both Refrigerants are similar. What differs is their density.
Since R32 has lower density than R410a, lesser quantity of R32 is used in Air conditioners or Refrigerators. What this means is every time your AC runs 'out of gas' it can be 're-charged' with smaller amount of R32.
Verdict: R32 is a better, upgraded version of R410a.
Effect on Global Warming and Climate Change
One woollen blanket in cold winters is enough to feel cosy and warm. Add another blanket, and you'll be still be okay (if you live in cold regions like Shimla).
Add 5-6 more blankets, heavier and thicker than before, and you'll start squirming uncomfortably inspite of the cold! That's what greenhouse gases do to Earth.
They wrap the Earth in a blanket to keep it pleasantly warm. The age of industrialization, however, tilted this equation.
As we can see, and feel, the blankets have gotten thicker, uncomfortable and even deadly.
This is why all greenhouse gases (with the capacity to cause global warming) are given a GWP (Global Warming Potential) score. (Check out this US government website to understand GWP in detail). 
This GWP score is in comparison to the GWP of Carbon dioxide (assumed to be 1).
R410a has a GWP of 2088 i.e. the ability of R410a to cause global warming is 2088 times more than Carbon dioxide. R32, on the other hand, has a GWP of 675.
Verdict: R32 wins.
When compared with R410a, R32 is significantly eco-friendlier than R410a.
In relation to the example above, the Ozone layer is an important blanket present in the Earth's atmosphere. It acts more like a shield that protects the Earth from the harmful UV rays of the Sun.
All gaseous chemicals used in heat exchanging systems (e.g. Refrigerators and Air conditioners) are tested for their ODP (Ozone Depletion Potential). Both R32 and R410a are rated '0' on the ODP scale.
What this means is both the Refrigerants have 'zero' capacity to damage the Ozone molecules in Earth's atmosphere. There is no threat to Ozone layer from either R32 or R410a.
Verdict: Draw (Both have 0 Ozone Depleting Potential)
Why should you care about Refrigerants? (Why are they important)
Have you wondered why it suddenly starts raining even when it's not monsoon? or Why the summers are getting hotter and winters seem like mild summers?
What if I told you your AC or Fridge is one of the many culprits responsible for this climate change? To be exact, it's the Refrigerant in your AC and Fridge that is speeding up global warming.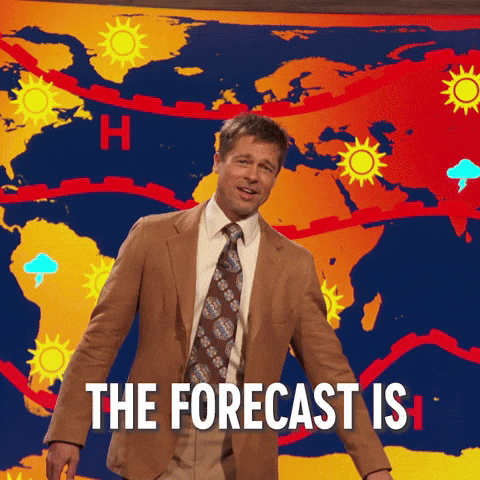 Back in the 20th century it was CFCs or ChloroFluoroCarbons— a class of chemicals having chlorine, fluorine and carbon, that were widely used as refrigerants along with HCFCs (HydroChloroFluoroCarbons).
However, when the Chlorine in these classes of refrigerants was found to be responsible for the depletion of the Ozone layer, Montreal protocol was signed by 180 countries to phase out the use of CFCs by 1995 and HCFCs by 2030.
And rightly so, most developed countries and some developing nations have already phased out CFCs including India. The process of phasing out HCFCs is ongoing.
To replace the CFCs and HCFCs, refrigerants from HFCs (HydroFluoroCarbons) and other Refrigerant blends are being used. R32 and R410a both belong to the HFC family.
But, even HFCs contribute to global warming, although not Ozone depletion.
Hence India has set an ambitious goal to phase down the use of HFCs in air conditioners, refrigerators and insulating foams. 
The bottom-line:
'Global warming' and 'ozone depletion' is real. And we can feel its effects every day. By being a conscious buyer, we can do our part to help Earth as well as save ourselves from future regret.
R410a and R32 are both eco-friendly Refrigerants and are widely used in the AC and Refrigerator market. However, both belong to HFC class of Refrigerants which may not cause Ozone depletion but can cause global warming.
After a decade or two, R410a (the less eco-friendly out of the two) will be phased out by the Indian Government. Hence to future proof your AC or Fridge, give preference to one that uses R32 as the Refrigerant.
Types of Refrigerants used in India
Commonly used Refrigerants in India are as follows:
Belonging to the family of HCFC (hydrochlorofluorocarbon) refrigerants, R-22 was the refrigerant of choice to replace the CFCs (the most damaging to Ozone layer). Today, even the use of R-22 is being gradually reduced.
R22 itself has GWP of 1810. This means the Global Warming Potential of R-22 is 1810 times that of Carbon dioxide. Its Ozone Depletion Potential, on the other hand, is 'medium'.
R-22 was a good temporary solution to CFCs but its production and use has already been brought under strict limitations and it's been set to be totally phased out by 2030 along with other HCFCs.
However, older AC models of various brands like LG, Voltas, Godrej, Whirlpool etc. still come with R-22 refrigerant in some units. Even these brands have already begun phasing out R-22 and started incorporating the other eco-friendly refrigerants like R-410a and R-32 into their newer models.
Hence, as a conscious buyer, and to avoid future regret, check for the refrigerant name in the specifications. Do not buy Air conditioners that use an HCFC like R-22 as a refrigerant.
As an alternative for HCFC class of refrigerants, HFCs (hydrofluorocarbons) entered the picture and the market in the 21st century. R-410a is a refrigerant from this class and is also a zeotropic mixture (a mixture of components having different boiling points).
The 2 refrigerants blended to make R-410a, are R32 and R125. Both (i.e. CH2F2 and CHF2CF3) are free of Chlorine. Hence, R-410a has zero effect on the Ozone layer that protects us from the Sun's harmful rays.
But its Global Warming Potential is 2088 times that of Carbon dioxide and significantly higher than R-22. Inspite of this R-410a is preferred over R-22 because of its high energy efficiency ratings.
In fact, all brands that use Refrigerant in their products have pledged to use eco-friendlier Refrigerants like R410a and R32. This is why R-410a is a popular refrigerant used in many AC models of brands like Voltas, LG, Samsung, Mitashi, Hitachi, Llyod, BlueStar, Godrej and Whirlpool.
Another refrigerant from the HFC family, R-32, is the trending star in the air conditioner sector.
Daikin, was one of the first AC brands to offer R-32 refrigerant models. Other brands have now started shifting to R32 as well. This is because R-32 is one of the eco-friendliest refrigerants out there and it's also easy to recycle.
Being a single component refrigerant also contributes to R32's superior performance in the form of better cooling and energy efficiency. This has made R-32 a favorite among AC makers.
You can find R-32 equipped AC models in brands like LG, Whirlpool, Mitashi, Llyod, BlueStar and Onida. Here's an in-depth insight into R32, if you want to know more.
So, is R-32 the eco-friendliest refrigerant right now? Not exactly.
R-32 is definitely a good choice if you're looking to buy an eco-friendly AC. However, its slightly high Global Warming Potential (of 675) keeps it from getting the gold medal in the eco-friendly category.
Godrej ACs lead the eco-friendly race thanks to their R-290 refrigerant, commonly called propane. Just like R-32, R-290 has zero ozone depleting potential.
In addition to that, its global warming potential (GWP) is also the lowest of all. R-290's GWP is only 3 times greater than the GWP of Carbon dioxide.
This upside, however is dwarfed by a downside— propane (R-290) is highly flammable in nature.
As long as R-290 is used in systems suited to its high flammability, it can be considered a refrigerant of choice in place of R-22, R-134a and even R-410a. Godrej has already introduced R-290 AC models in its inverter and non-inverter Split AC range in limited models.
The bottom-line:
Arranging the 4 commonly used refrigerants in India— R-22, R-410a, R-32 and R-290 (only in Godrej ACs) according to their eco-friendliness, we get the following order:
(most eco-friendly) R-290 > R-32 > R-410a > R-22 (least eco-friendly)
The Role of Refrigerant
Refrigerants are fluids that can rapidly change from liquid to gas and vice versa. They are used in both Air conditioners and Refrigerators.
A role of Refrigerant (also called coolant) in both appliances is the same— to absorb heat and release it outside.
This cycle keeps repeating and the Refrigerant travels inside the closed system of the appliance. Let's take Air conditioners for example.
Understanding the Role of Refrigerant in Air conditioners
Air Conditioner takes a small batch of hot air from the room, drops the heat outside thereby reducing the temperature of that batch of air and makes it cooler.
It then releases the cool air back inside the room. (Remember it transfers only the heat not the air itself).
The AC then takes another batch of hot air from the room and repeats the process.
This transfer of heat from inside to outside the room is made possible by Refrigerant. The liquid Refrigerant absorbs the heat within the room and evaporates into a gas.
This gas travels through the Air conditioning system which consists of Compressor, Condenser, Expansion valve and Evaporator. Here's how a Refrigerant does its job:
Refrigerant is stored under high pressure in Evaporator coils in the internal unit of a split AC or internal part of window AC

When AC is turned on, the blower fan sucks in a batch of air from the room. This is passed over the Evaporator coils.

As Refrigerants have very low boiling points (below 00C), the room air easily evaporates the liquid Refrigerant into gas. After passing its heat to the Refrigerant the now 'cool' room air returns back into the room.
The hot gaseous Refrigerant, on the other hand, passes through Compressor and then Condenser. The Condenser coils absorb the heat from the Refrigerant and release it into the environment.
Next, the Refrigerant is pressurized by the Expansion valve and gets converted back to its liquid state.
The liquid Refrigerant returns to its starting point— the Evaporator coils to absorb heat from the next batch of room air. And the cycle repeats.
The bottomline:
Refrigerant is the core of the Air conditioner's cooling system. It keeps circulating within the system like blood in our body. Without Refrigerant there would be no cool air.
Conclusion
Refrigerants are fluids that can quickly convert from liquid to gas and gas to liquid. However, their chemical nature makes them harmful to the environment.
Ideally Refrigerant never comes in contact with the atmospheric air as its stored inside the cooling system of an AC or Refrigerator.
But just like you need to re-fill air in Car tyres, Refrigerant also needs periodic 'charging'. This can bring the Refrigerant in contact with outside air. Unexpected leaks can also release the Refrigerant in the atmosphere.
The Government of India has planned to completely ban the use of older Refrigerants like R22 by the year 2030. So, make sure you buy an AC or Refrigerator that uses eco-friendly Refrigerants like R410a, R32 or R290 (which are also complaint with latest Government regulations).
This will not just save you future troubles of replacing AC with banned Refrigerant but also help you contribute to saving our planet.